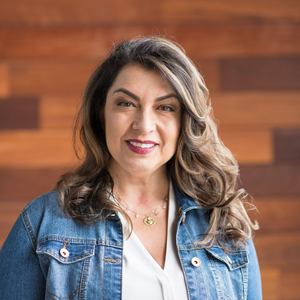 Melanie Granito is a 9th Grade Success Coach in New Mexico and Southern Colorado.
Melanie has served as a dance coach, teacher, and high school principal primarily in underserved school communities. As a high school principal, her focused efforts were to ensure all students were provided equitable supports and services to graduate college and career ready, anchoring the work in evidence-based practices. Her principalship led her to the New Mexico Higher Education Department where she led the US Department of Education's GEAR UP Grant providing college and career readiness supports statewide. After serving the full term of the grant, Melanie served as New Mexico's Safe School State Coordinator with the New Mexico Public Education Department overseeing safety and security measures statewide. She has spent her career ensuring that students and staff have a safe and academically rich environment to thrive in.
Melanie is excited to join the Stand for Children team to continue to support educators in New Mexico and Colorado who are serving diverse student populations.
Melanie is a proud mother of three, and a grandmother. Her oldest son, Joel, is serving our country in the US Army and is stationed at Fort Hood. Her second son, Rio, just graduated from St. Michael's High School and will be attending the University of New Mexico in the Fall, focusing on a career in Health Care. Her daughter, Ava, will be a Senior at Santa Fe High School and is heading into her second Varsity volleyball season as starting Libero. Melanie's sporty granddaughter, Kaylee, will be a 4th grader and will continue to keep her busy with her many activities on and off the field and court.
In 9th grade, Melanie loved her dance and cheer squads and could be found energizing a crowd at every home game.