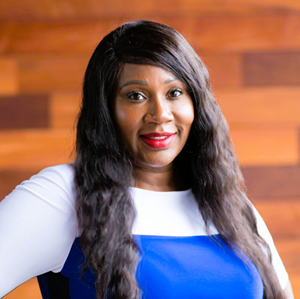 Angie Thomas, 9th Grade Success Coach (Arizona), is responsible for partnering with school and district leaders as they work towards improving graduation rates through the implementation of ninth grade intervention & support strategies.
Ms. Thomas is a 23-year veteran educator and school administrator with a record of successful school turnaround work. Ms. Thomas possesses a Master's Degree in Education & Educational Leadership, a teaching certificate, and principal certification. She is best known for her ability to accomplish program goals and effective professional development.
Ms. Thomas started her career after her son was diagnosed with a learning disability. Frustrated with the public school system she developed a relentless tenacity to make changes within it for the most vulnerable populations. As a result, she has positively impacted thousands of lives! As a driven change agent, Ms. Thomas believes that education is key to freedom, saving lives, and is key to augmenting the trajectory of one's social, political, and economic status for generations. Her work with STAND and Center for High School Success offers a perfect opportunity to continue her life's purpose through critical school partnerships and leadership development.
"My mission in life is to save lives through action, advocacy, empowerment & support. My servant-leadership, career successes and credibility are all rooted in my passion for school change initiatives that focus on supporting historically marginalized and underserved communities. I am an unyielding advocate for historically marginalized and underserved communities, and you can depend on me to be professionally, socially, and politically active in fighting for their success… for their rights to THRIVE."
Angie relocated to Phoenix, Arizona in 2021 after living in Seattle, Washington for twenty-five years. Angie is a Texas native who prioritizes her family, and enjoys listening to music, swimming, creating, learning and travel.
In 9th grade, Angie lived in Texas with her mother, fell in love for the first time, and developed her sense of resiliency.