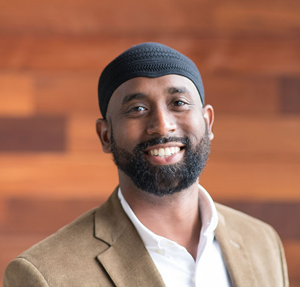 Torian Black is a 9th Grade Success Coach who serves school leaders, teachers, and students in Memphis, TN.
Torian brings over 10+ years of educational experience to this position as a teacher and administrator. He garnered numerous Teacher of the Year awards, and his students had the highest scores in his district on the EOY state assessment. As the Freshmen Academy Team Lead, Torian increased the F.O.T. rate at his school from 82% to 99% within one semester. Spending 5 years working solely with 9th grade, Torian also planned Freshmen Orientations (for students, staff, and parents), led Professional Development for 9th grade, and served as the 9th grade administrator.
Torian believes that education is the fundamental institution that can positively impact society. Education is meant to be the great equalizer, and Torian works to ensure that equity is happening in the schools in which he serves.
Torian lives with his two children, Somyah & Zo, and dog, Simba. He enjoys participating in the local African drumming community, live concerts, and spending time with family.
In 9th grade, Torian had a 3.75 GPA, and participated in the marching band, track team, and football team.