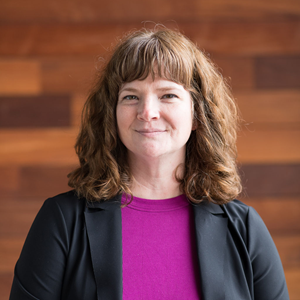 Rebecca Bancroft, 9th and 10th Grade Success Coach for the Midwest region, serving Indiana and Illinois districts and schools. Rebecca spent over 15 years in Chicago Public Schools, where the 9th Grade OnTrack for Graduation initiative was born, first as a teacher, then as an instructional leader, assistant principal, and principal. Rebecca was teaching in the classroom when high school graduation rates were less than 50% and students were dropping out of school at an alarming rate, and she felt the tides change when this metrics was introduced to schools.
Rebecca was able to witness and experience first-hand the transformation that happens for students, schools, communities, and families when a focus on supporting 9th graders becomes part of "how we do school". In a community that went from less than 50% graduation to consistently over 90% through a focus on 9th grade, is Rebecca's purpose and why for this work. Opening doors, removing barriers, and ensuring that all students have access to opportunities in life is what drives her, and she wants to see every high school student in America graduate from high school with options.
Rebecca lives in Chicago and is an ambassador of deep-dish pizza. She loves going to Bulls' games and hitting up all Chicago has to offer for music, culinary adventures, museums, and the infamous Chicago summer block parties. Rebecca has a son who is currently in college and was OnTrack during his 9th grade year.
In 9th grade, Rebecca was tutoring elementary school students and listening to the latest Blind Melon album.