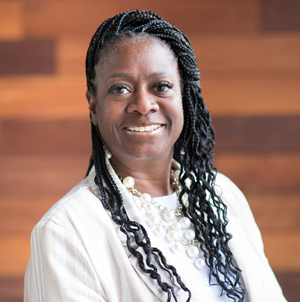 Lori Oduyoye is the Midwest/Southeast Regional Director for CHSS, supporting Illinois, Indiana, Louisiana, Tennessee.
Lori is an experienced educator who has served in public education for over 26 years as a classroom teacher, instructional facilitator, assistant principal, and principal. Becoming an educator is a result of Lori's life's purpose. She went from receiving a full academic scholarship to college to being a Pell grant recipient because of being a young adult mom. Having to work her way back to independent status is the foundation for Lori's dedication to CHSS's mission to ensure a quality education for those who don't have equitable access to opportunities or resources.
Although life's obstacles took Lori off course, her desire to get back on-track resulted in a progressive work history, an affiliation with several professional and community organizations, and a Doctor of Education degree.
Lori grew up in Cincinnati, Ohio and now lives in Memphis, Tennessee along with her two daughters and grandson.
In 9th grade, Lori was the first African American student council president.