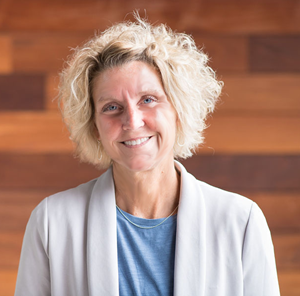 Molly Lawson, 9th Grade Success Coach serving Eastern Washington. Molly was born and raised in Gig Harbor, Washington. Molly has worked in education for the past ten years, both as an educator and an administrator.
Molly has a Master's degree in Educational Leadership along with an Administrative Certificate. She recently completed an add-on certificate in Special Education Administration. While an assistant principal, at Wahluke High School, Molly was the lead administrator for Wahluke's Freshman Success Team. Molly and her team increased their freshmen on track rate by over 90% over the last two years. Her team provided Wahluke 9th grade students and families with several resources and support that led to this success. Her drive to do what is best for all students is reflected in her work. Molly's passion for this work along with her dedication to student success is an asset to the Stand team.
Molly is a mother to four children, and a grandma. Her oldest daughter Emma lives in Oregon, Peyton and her husband and grand baby live in Colorado, her son Cooper lives in Selah, and her youngest daughter Quinn still lives at home. When she is not working, she enjoys spending time with her four children, traveling, playing and coaching soccer, and riding horses.
In 9th grade, Molly wanted to be a rock star singer and sang "Vacation" by the GoGos in the school talent show.