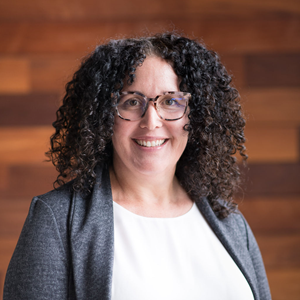 Melissa Rysemus is a 9th Grade Success Coach in Washington. She enthusiastically supports educators to improve school systems so that all 9th graders feel a strong sense of belonging, succeed academically, and experience joy in high school. 
Melissa has over 20 years of experience in K-12 education as a teacher, instructional coach, assistant principal, and principal. Melissa earned her bachelor's degree in art history at Pomona College, her teaching certificate at UCLA, and her master's in educational leadership and principal credential at University of Washington. She is a National Board-Certified Teacher.  Melissa is convinced that restorative practices, culturally sustaining instruction, and welcoming school environments are critical for students to thrive.  
Melissa lives in West Seattle with her husband, two teenage children, and dog. She is fully immersed in high-school life at work and at home!
In 9th grade, Melissa found high school both terrifying and totally exciting. She joined the yearbook staff, swim team, softball team, volleyball team, and tried numerous clubs. She still loves trying new hobbies and activities.