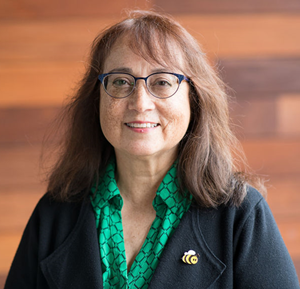 Judith Martinez is the Southwest Regional Director for CHSS supporting Arizona, Colorado, and New Mexico.
Judith has 25+ years of experience serving at the local, state and national level in the areas of education, civic engagement, and family well-being. Judith has an unwavering commitment to expanding educational opportunities across all student groups. She is known for championing policies to better support students in foster care, expanding resources to improve school attendance, and advancing efforts to end exclusionary discipline practices. During Judith's 12-year tenure at the Colorado Department of Education, she led the Office of Dropout Prevention and Student Re-engagement. She has been recognized by the Governor for her program and policy work, which contributed to reducing Colorado's dropout rate to an all-time low. In her current role, Judith embraces the opportunity to accelerate progress so that all students have the support they need to reach their full potential.
Judith and her spouse, Steven, live in Denver, and enjoy going to the movies, when they are not video chatting with their daughter, Julia, and her pup, Oliver, who live on the east coast.
In 9th grade, Judith was on the speech team, and quickly switched from Poetry to Extemporaneous Speaking because of her interest in current events.