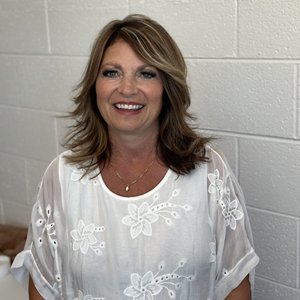 Gina Yacovetta is a 9th Grade Success Coach, partnering with school in Colorado and New Mexico. She brings 30 years of experience in education in her role as a Coach for the Center for High School Success. During her distinguished career she has served as a teacher, counselor, assistant principal, and principal at the elementary and secondary level.
She retired as the principal of Arvada High School in Jefferson County School District. During her six years at Arvada High School, she led the change to a shared leadership model to guide the direction of the school and implemented restorative practices. She has been recognized for her work in equity in education. She received the Jefferson County Administrator Outstanding Leadership Award in 2020 and was named the Administrator of the Year in 2018 by the Colorado Association of Latino(a) Administrators and Superintendents. She holds master's degrees in Counseling and Administration. Gina has four adult children and in her free time enjoys cooking, hiking, and traveling.
During Gina's tenure at Arvada High School, the school became a CHSS (Center for High School Success) partner. She knows first-hand the promise and impact of ninth-grade success work. Gina is dedicated to helping all ninth-grade students excel academically, where race and socio-economic status do not predict success.
In 9th grade, Gina enjoyed playing Centipedes, PAC-MAN and was part of the Chicano movement taking place in Denver.