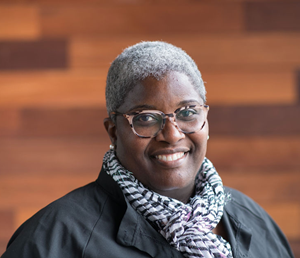 Nina Reed, 9th Grade Success Coach in Memphis, Tennessee, works with Principals to develop systems-level implementation practices that decrease the number of students who fail their 9th grade courses, thereby increasing the schools' graduation rates. Having launched the work in Memphis with a mix of traditional public and charter schools, Nina was able to pull from her 20+ years of experience as a teacher, instructional facilitator, school administrator, educational consultant, and college instructor to provide Principals with capacity building opportunities that supported an almost 20% increase in On-Track rates from the school year prior to implementation. As a result, the Memphis network grew from 13 schools in year one to 19 in year two.
Nina received her bachelor's degree from The University of Memphis, her master's degree from Christian Brothers University, and a doctorate degree in Educational Leadership and Policy Studies from the University of Memphis.
A skilled multi-tasker, Nina is mommy and personal assistant to her daughter as she participates in tennis, soccer, cheer, and ballet.
In 9th grade, Nina took her first Spanish class and desired greatly to become bilingual. Still working towards that goal, she and her daughter published a children's book that introduces the Spanish language in a fun way.