Frank Caropelo
Director
fcaropelo@stand.org
Frank's 25-year career in education includes teaching high school social studies, environmental education in Yosemite National Park, 3rd, 5th and 8th grades in multilingual classrooms, serving as a specialist for English Language Learners, school principal, Title III director, and as assistant superintendent. Frank has worked in rural and urban school districts, ranging from 1,500-50,000 students in Oregon, California and New York. He holds a bachelor's degree in Anthropology from Vassar College, a master's degree in Multicultural Education from California State University, and is currently completing his doctorate in education at Concordia University in Chicago.
Most recently, Frank served as the assistant superintendent for Reynolds School District. During his tenure, on-time graduation rates increased by double digits for Latinx, Black/African American, and low-income students. Frank led implementation of 9th grade on-track strategies that resulted in reductions in course failure rates, fewer out-of-school suspensions, and also established 9th grade success teams. Frank is a member of Oregon's Deputy Superintendent's Advisory Group on Graduation, the English Learner Advisory Group, and has served on many other state-level working groups. He frequently presents on student achievement and dropout prevention strategies.
Frank and his family recently relocated to Northeast Portland after 15 years living on a 12-acre farm in the heart of the Willamette Valley. His two middle-school-aged children attend Portland Public Schools. Frank enjoys playing and coaching soccer and cheering from the North End at Timbers and Thorns games.
---
Toya Fick
Executive Director, Stand for Children Oregon
tfick@stand.org
Toya Fick brings a wealth of relevant personal and professional experience to her role as executive director of Stand for Children Oregon.
Toya began her career as a middle school teacher in Baton Rouge, Louisiana and Washington, D.C. before serving as an education policy advisor to former Sen. Hillary Clinton.  She worked on education policy with the Alliance for Excellent Education and served as OHSU's associate director of local and federal relations before joining Stand for Children Oregon as the government affairs director. She was tapped to serve as executive director in 2014.
Toya's leadership was pivotal in developing Measure 98 from a simple idea into a ballot measure that passed with the support of two-thirds of Oregon's voters.
---
Habib Bangura
National Lead Freshman Success Director
habib@highschoolsuccess.org
An immigrant from Sierra Leone, Habib is a graduate of George Mason University, Johns Hopkins University, and Harvard Graduate School of Education.
Most recently, Habib served as a Community School Director with the Office of School and Community Partnerships at Teachers College, Columbia University where he supported the implementation of a school turnaround model at a portfolio of high-need schools in Harlem. In this capacity, Habib's work to transform the organizational structures, systems, and practices at one of New York City's most persistently low-performing schools, ultimately lead to significant improvements in graduation rates, dropout prevention, student attendance, chronic absenteeism, and more efficient and mission-aligned use of resources.
---
Brian Flannery
Assistant Director
brian@highschoolsuccess.org
Brian grew up in Columbus, Ohio and after completing a B.S. in Communication from Ohio University, moved to Oregon to complete a Masters in Education at Oregon State. Brian is a former language arts and technology high school teacher. He has served as a career and technical education coordinator, director of talented and gifted programs, and as an administrator at the middle, high school, and university levels. At the University of Oregon's College of Education, Brian developed and delivered courses and professional development for professors, K-12 teachers and principals from every continent (except Antarctica).
Brian is completing his doctoral studies with an emphasis in equity leadership. On weekends Brian can be found kayaking with his wife and daughter, or working on his latest screenplay.
---
Karen Green
Freshman Success Coach | Oregon
karen@highschoolsuccess.org
Karen is a licensed teacher leader and was appointed to the Oregon governor's Council for Educator Advancement in 2016. She also served on the Deputy Superintendent's Advisory Committee at the Oregon Department of Education, and taught classes and led support teams at Ashland High School for almost twenty years.  Responsible for crafting support systems for the Ashland School District, Karen currently works for G.R.A.D. consulting, helping teachers to improve student graduation rates.
Karen lives in Ashland with her husband and old cat. They have two adult children and one precious toddler grandson. In her spare time Karen loves to cook, do yoga, hike, play with the grandson, read, travel, and spend time with family and friends.
---
Kristin Romano
Freshman Success Coach | Oregon
kristin@highschoolsuccess.org
Kristin served most recently as a high school vice principal in Manhattan Beach, California, leading efforts around equity and access to improve student outcomes. She provided instructional coaching on culturally-responsive and research-based teaching strategies, and served as literacy trainer for teachers. Kristin believes in leadership through inspiration, collaboration and compassion. Having spent all of her teaching years with eighth grade students before moving into high school administration, she has an understanding of (and passion for!) the unique challenges and opportunities that lie in the critical transition from middle school to freshman year.
Kristin and her husband, Josh, are new to Oregon as of 2018. She enjoys hiking, sewing, yoga, learning, house projects and is starting to pursue rock climbing. She has confessed a freakish love for spreadsheets and system and design thinking. These loves come second to her husband, their new son Grady and their dog Ryder, of course.
---
Jocelyn Bigay
Freshman Success Coach | Oregon
jocelyn@highschoolsuccess.org
Jocelyn spent the last 16 years serving underrepresented populations, most recently as a School Partnership consultant with Inflexion. She was the Director of Multi-Tiered Systems of Support and the Reconnection Services for Portland Public School District in Oregon. Prior to her leadership role at the district office, she spent six years as a principal of two different culturally specific alternative high schools and 6 years in the classroom as a High School English teacher. Jocelyn has a Master's Degree in Education in Administration and Supervision.
---
HD Weddel
9th Grade Success Coach | Oregon
hdweddel@stand.org
HD has been in education for 40 years and has loved every year. In this time, he has worked at the middle school, high school, and post-secondary levels as a teacher, coach, activities director, and principal. Most recently, HD worked with a diverse population and, along with a great team, helped to raise the graduation rate specifically for Native Americans from 33% to 80%.
HD is married 37 years to his best friend Patty, a retired teacher. He has two adult daughters; Lacey, who is married and living in Delaware. And Lindy, who is a counselor at Sister's High School in Central Oregon. HD loves living in Central Oregon for the skiing, mountain biking, kayaking, and fishing.
---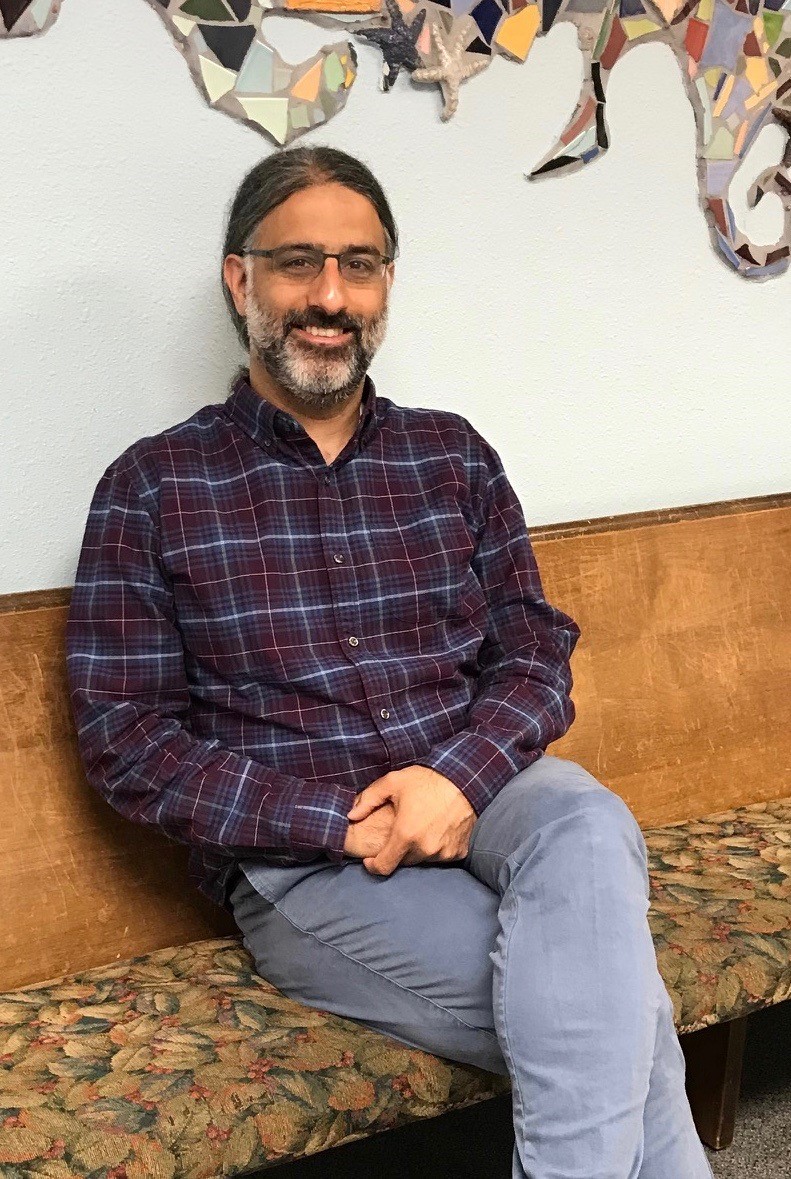 Ajai Huja
Portland 9th Grade Success Director
ahuja@highschoolsuccess.org
Born and raised in Charlottesville, Virginia as a First Generation Punjabi-American. Ajai has worked in the field of education for 20 years, the last 6 as the Principal of the Centennial Park School, a public alternative high school in the Centennial School District.
Ajai's work in education is driven by a desire to fundamentally change an education system not designed to serve the needs of all students. Over his career, he has worked to ensure our system holds high expectations and ensures equitable outcomes for all students. The bulk of that career has been spent working with students who have struggled in our traditional systems, ranging from separate programs to very inclusive settings. Ajai is grateful for what he has learned from students everyday in his work.
When not working he can be found in SE Portland with his wife Christin, of 12 years, daughter Meera (8yrs old) and son Simran (4 years old), who happily occupy most of his time outside of school. They are often found on their bikes, exploring Oregon, cooking and eating delicious food, and spending time with family and friends.
---
Monica Cox
Data & Research Director
monica@highschoolsuccess.org
Monica is a first-generation college graduate, born and raised in California's San Joaquin Valley.  She brings a decade of experience working with policymakers and practitioners to advance education and workforce development policies using data and research to her role as Stand's Oregon Data and Research Director.
Prior to joining Stand, Monica was the Policy and Government Relations Director at Chalkboard Project and before that, a Researcher/Evaluator at Education Northwest.  Monica earned a bachelor's degree in sociology from the University of California, Davis and a master's degree in public policy from the University of Michigan and was a Strategic Data Project Fellow at the Center for Education Policy Research at Harvard University.  In her free time, Monica likes cooking, discovering new music, playing Zelda, and reading sports statistics.
---
Parasa Chanramy
Policy & Implementation Director, Stand for Children Oregon
pchanramy@stand.org
Parasa started her career as a kindergarten teacher at the Harvest Prep and BEST Academy Network in North Minneapolis. She has served as a policy fellow with Princeton University's Public Policy and International Affairs Program, and at Leadership for Educational Equity in Minnesota. Parasa also worked in Washington state to improve student access to advanced coursework in high school and strengthen its 24-credit college and career readiness diploma
Parasa's leadership and advocacy throughout the 2017 legislative session was crucial in passing Measure 98 legislation and funding through the Oregon House and Senate. A proud product of the Oregon K-12 public school system, and a graduate of Lewis & Clark College, Parasa enjoys scrapbooking, swimming and dancing in her free time.
---
Nina Reed
Freshman Success Coach | Tennessee

Nina is a native Memphian with a sincere passion for the field of education. Nina taught students, both young children and adults, for 10 years, but her most recent experiences reside in instructional leadership and coaching. From assisting in the hiring of teaching personnel to facilitating data meetings, Nina has successfully led efforts to improve academic performance of students in both traditional public and charter schools.
In a K-12 network of schools, Nina supported principals as they worked to understand and implement data-driven practices that assist in continuous feeder pattern growth. With a focus on building individual capacity and driving continuous improvement, Nina takes pride in having identified and coached potential school leaders, leaders who are currently managing schools and school leaders. Nina has worked vigorously at each level of schooling -- elementary, middle and high school, but she has a sincere passion for working with high school students and assisting in their successful transition from high school to college. Most recently she worked with a grant that focused on ACT preparation with high school students.
Nina is looking forward to building on her experiences with Stand for Children in the work of the Freshman Success Program. In her new role she hopes to connect high schools across the city and support their efforts to increase graduation rates and students' access to college.
Although very proud of her professional experiences, Nina's absolute joys of life come from her husband and 2-year-old daughter.
---
Lori Oduyoye
Freshman Success Coach | Tennessee

Lori Oduyoye is a native of Cincinnati Ohio. Becoming an educator was a result of her life's purpose. Although she began her journey from school to career in hopes of being a microbiologist, her purpose became crystal clear as she went along the path. She went from receiving a full academic scholarship to college to being a Pell grant recipient as a result of becoming a young adult mom. She then went from a corporate bank HR recruiter to a teacher with Jobs for Tennessee Grads. Her destiny to become an educator became evident when she was offered a Spanish teacher position that she was able to accept because of high school AP credits. Because she went from being an academic all- star to a single mom working her way back to independent status, she knew she had to continue the path to being an educator. Her path to becoming an educator was on purpose.
She served a dedicated employee of Memphis City Schools/Shelby County Schools for the past 23 years holding positions of classroom teacher, instructional facilitator, assistant principal, and principal. Her progressive work history is a direct indication of her dedication to strive for excellence and her passion for setting positive examples for children.
Becoming part of the Stand for Children community will provide the opportunity to extend her belief in teamwork, where all stakeholders work together to achieve the goal of improving student achievement so that children are able to excel using the natural gifts they were born with as well as the developed gifts they gain through education and high expectations. Although she has dedicated her life to education, she credits motherhood as being her most important work. She is the mother of two daughters Torrie and Morgan who continue to give her the inspiration to live her life be a testimony that benefits others.
Although very proud of her professional experiences, Nina's absolute joys of life come from her husband and 2-year-old daughter.
---
Jennifer Wiley
Freshman Success Coach | Washington

Jennifer's 29-year career in education includes developing and directing multiple K-12 instrumental music programs and teaching mathematics within public schools in Hayward, Ca. As a first-generation college student, she experienced first-hand the liberation power of a highly effective classrooms. Early in her teaching career she witnessed extreme disparities in public education. These disparities motivated her to pursue advanced degrees in education leadership and policy studies.
Jennifer has spent the past 24 years as a high school principal in a wide range of settings to include suburban and urban high schools as well as leading a K-12 urban alternative school. Most recently she served 16 years as a turnaround principal of the highly diverse and nationally recognized Franklin High School in Seattle, Wa.
Jennifer has spent the whole of her career building inclusive educational systems with focused emphasis on educational equity as a critical strategy toward social justice. She earned her doctorate from the University of Washington studying effective school leadership in urban schools in the United States context as well as abroad culminating in a dissertation focused on the unique challenges and opportunities of school leaders in township schools in post-apartheid South Africa. Jennifer unequivocally believes that public education can and should be a pathway for personal liberation and engine for our representative democracy.
Outside of her unrelenting passion for working with schools, Jennifer can be found enjoying long walks, playing her steel drums, traveling, listening to music, enjoying friendships, or chasing her new Boston Terrier, Zazu.
---
Rynda Gregory
Freshman Success Coach | Oregon

Born in southern California, raised in northern California (Redding - the real northern part of the state), and completing her undergraduate education at the University of California, Davis, Rynda has always been drawn to teaching - in some form or another. Swim lessons, dance lessons, then on to a formal teaching degree from Chapman University.
First, a teacher of 'gifted and talented' classes, then at a dual immersion school, in the Sacramento Valley for 10 years, Rynda found that to truly meet the needs of all students she must do two things - 1) build strong relationships with her students and their families, and 2) change HER practices in the classroom as she kept expectations high.
After to moving to Oregon in 2005, Rynda has served as an administrator for 13 years at the high school, elementary and K-8 school level, and as a district level coordinator - all within the Willamette Valley. In a leadership role, she focused her work on addressing systemic change and building capacity of the building staff to sustain equitable practices to support all students. She takes this practice into her work as a High School Success Coach.
In her free time, Rynda can be found in her garden, or hiking, kayaking or playing music with her husband and two boys.
---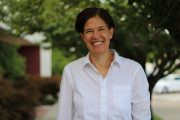 Kaaren Andrews
Washington State Director | Washington

Over the past 20 years, Kaaren has worked as a leader in public schools in Washington and California to address systemic and structural inequities that continue to negatively impact the most vulnerable youth. She's served as a principal for five schools, serving students from preschool through 12th grade. While recognizing the structural challenges of meeting the diverse needs of individuals, particularly those impacted by institutional racism, poverty, and inequitable access to opportunity in our communities, she maintains a firm belief in our public schools as the central ecosystem most capable of promoting broad social change through thoughtful assessment, provision, and monitoring of intentional and intensive academic, behavioral, social-emotional, and vocational support.
She's spent the past nine years building an alternative high school program in Seattle called Interagency Academy that serves almost 2000 students each year across twelve campuses. The students served represent almost all the students in Seattle who have not been supported adequately by traditional schools. Disproportionately students of color, they represent the failure of a large system to recognize and dismantle the forces of institutional racism. For most students, Interagency is the last chance for education after falling behind due to suspension, incarceration, homelessness, untreated mental health issues, drug and alcohol addiction, and other life-changing events that have left them discouraged and years behind their same age peers. All of her work was done in partnership with multiple local government and community organizations bringing resources and expertise in adolescent health, housing support, addiction, mental health, vocational training, community college, and the arts. She's learned very intimately what happens to students when they don't succeed in high school, and she has been integral in correcting the course for many students through alternative school education.
Kaaren played basketball and graduated from Princeton University, and it was there that her passion for this work began. She received her Master's from Stanford University in Education Policy and Administration. She lives in Seattle, is married, and has two school age daughters that she loves to coach in community sports.
---